First abseil, 400ft done with one leg. Between BKA and AKA (2015)
The first abseil was done for charity, for Canine Partners as a thank you for my wonderful recently partnered assistance dog 'Abbey'.  I think there were 14 of us, and combined we raised over £4000 for the charity.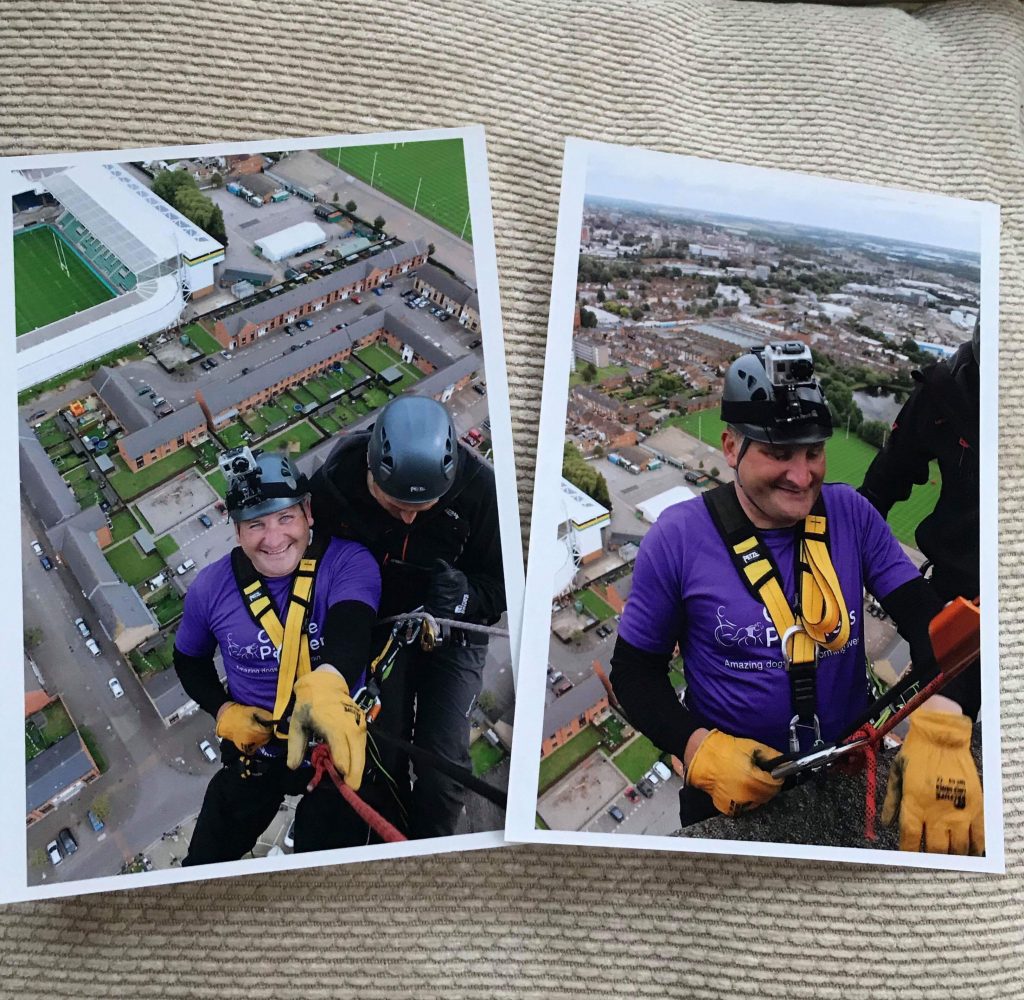 Second Abseil, also 400ft (same tower) – but this time with no legs! (2018)
The second abseil, there were 7 of us that I managed to encourage (persuade) to do it. Combined, we raised approximately £1500, this was split between three charities, chosen by the victims.
British Heart Foundation
Sepsis Trust (read the rest of my site and you will understand why)
Talbot Butler Cancer ward of Northampton General Hospital.